Happy new year in advance to the readers of techslodge !.yesterday i recieved many questions from friends about tht best anti virus available online so i decided to make this post,since virus are becoming rampant so also anti virus.
below , the list of BEST top 5 anti virus available,i tested them all
1. AVG AntiVirus Free Edition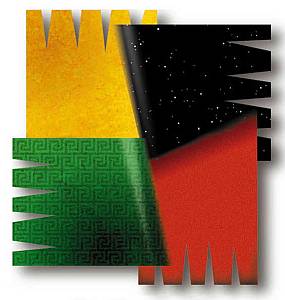 AVG Technologies offer one of the best free antivirus software programs out there. With AVG Antivirus you get just about everything a full-fledged paid version of Antivirus software would offer including outstanding performance, a clean easy to use interface, and free virus database updates for the lifetime of the product.
One of the best things with AVG Antivirus is that it is constantly evolving and the latest version runs even faster than earlier versions and there are a slew of new features to boot.
Some of AVGs features include an anti-phishing detection feature which is used to determine if a web page is hosting a phishing attack, and an anti-rootkit protection feature which can help protect your computer from sophisticated hidden threats.
Like most free antivirus programs the only basic requirement with AVG Antivirus Free Edition is that you can install and use it for home use only. To use in a place of business a fully licensed version of AVG Antivirus will have to be purchased.
We highly recommend AVG Antivirus Free Edition, it is one of the best free Antivirus Software programs available.
---

Avast Free Antivirus is another rock solid free antivirus software program that also offers just about everything found in full-fledged paid versions of antivirus software. Adding to its already high appeal, Avast is also the most feature rich free antivirus software program available.
Like AVG, Avast is very effective at detecting and removing viruses from your computer and as we have mentioned earlier, it offers a slew of protection features. Let's not forget Avast also offers completely free virus updates for the life of the product.
At the core Avast Free Antivirus utilizes multiple protective layers that work together to provide security. An antivirus, antispyware, heuristics engine, and a number of real-time shields form the core of Avast Free Antivirus.
Real-time shields include adjustable mail and file system shields, a behavior, network, instant messaging, peer-to-peer, and multiple Web shields. These shields working together offer outstanding virus protection with surprisingly low computer resource consumption. We've definitely noticed that in each succeeding version of Avast memory requirements have lowered and scanning has steadily improved as well.
The Avast Free Antivirus software interface has also gone through some positive changes and the latest versions are Windows 7 Aero friendly. At the time of this article the version we used for testing has a much improved and friendlier user interface. Previous versions of Avast that we've used had a clunky and confusing user interface.
Overall Avast Free Antivirus is a top 5 free antivirus software pick that we highly recommend.
---
3. Avira AntiVir Personal – Free Antivirus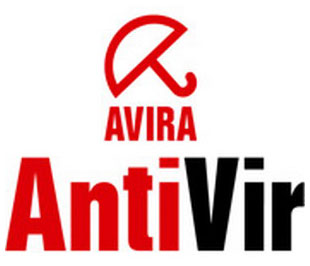 Avira AntiVir Personal is yet another nice free antivirus software program that offers great antivirus protection for absolutely free.
And like the majority of antivirus programs, Avira offers protection from viruses, worms, Trojans, rootkits, adware, and spyware. Avira also has detection rates up there among the best in antivirus software programs.
There is a wide range of scan options available in Avira too, for example you can easily perform a full scan on both an internal and external hard drive, run preloaded rootkit scans, or perform a custom scan. Avira AntiVir scanning times are also fairly decent and pretty competitive with other antivirus programs.
The Avira user interface is also clean and easy to use even though it hasn't changed much over the years, but even so there are noticeable yet minor cosmetic changes to the interface. In the Avira main window there is a simple left hand navigation menu that contains drop-down menus to access different information and settings. Using Avira honestly is about as straight forward as it gets.
Our only minor gripe with Avira is the pop-up ad that appears whenever a program update is downloading and the application also does not include a silent running entertainment mode which is found in many competing antivirus products.
But putting minor quibbles aside we must say Avira AntiVir Personal Free Edition overall is a solid free antivirus software application that more than takes its place on the top 5 free antivirus software applications list.
---
4. Microsoft Security Essentials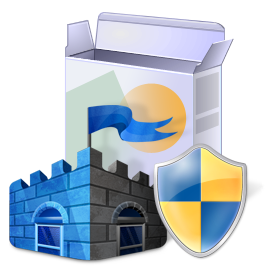 Microsoft Security Essentials is Microsoft's first entry into the free security applications arena, and so far it is a very nice free antivirus software application that offers real-time defenses against viruses, spyware, adware, and rootkit protection among other features.
Under the core Microsoft Security Essentials uses standard virus definition files in addition to real-time defenses, courtesty of Microsoft's SpyNet service. If you aren't familiar with SpyNet, it is Microsoft's cloud-based service that compares file behavior across computers running different versions of the Windows operating system. Click Here if you're interested in learning more about SpyNet.
Security Essentials is one of those set it and forget it type of applications, and the user interface is also exceptionally simple if you do need to tweak virus scan options. Within the application, options can easily be tweaked via four tabs including: Home, Update, History, and Settings.
Performance wise Microsoft Security Essentials is not bad even though scanning times are a bit slower than some of the competing free antivirus software applications. On the other hand Microsoft Security Essentials more than makes up for this by being light on system resources, very easy to install and use, and it also works very well in Microsoft Windows 7 and Windows Vista. The fact that you can pretty much set it and forget it is also very appealing, for once options are tweaked to your liking you can move on with confidence that your computer is being protected.
Overall we feel Microsoft Security Essentials deserves a spot on the top 5 free antivirus software list and we highly recommend it for anyone looking for a lightweight and easy to use free antivirus solution.
---
5. Panda Cloud Antivirus Free Edition

Panda Cloud Antivirus Free Edition is a lightweight thin-client antivirus agent that connects to PandaLabs' online servers in real-time.
This cloud based approach means Panda Cloud Antivirus should technically stay up to date, and threat detection against newer malware is faster than a virus definition file approach. The agent itself is also very light on computer system resources so Panda Cloud is a great antivirus solution for less powerful computers like netbooks or nettops.
This cloud based approach on the other hand also means the program lacks certain features found in other free antivirus software solutions. One notable feature is a scheduler for example, though for what it's worth Panda Cloud Antivirus Free Edition makes up for things by being exceptionally light on resources.
Not to mention virus definition file updates are also not necessary which means you are protected against newer threats without hassle. For example, a traditional virus program would be potentially susceptible to malware if its virus definition files were not up to date.
When it is all said and done, Panda Cloud Antivirus is a decent security choice for individuals looking to effectively balance security with system performance. If your system is older or less powerful, you may want to give this free antivirus software solution a shot.
---
Conclusion:
We hope you've enjoyed our Top 5 free antivirus software program recommendations. If you have questions or feedback please drop your comments

USE THE SHARE BUTTON TO PASS ACROSS FRIENDS AND FAMILY